498a IPC case in India :
A woman or her family members can file a complaint under section 498a IPC if her in-laws are greedy and do domestic violence in the name of irrelevant dowry demands.
How to Draft a Complaint of 498a IPC?
The complaint is addressed in the name of the Senior Superintendent of Police of District/ U.T
Make a list of incidents in detail
Mention the date, place, and name of the person who demanded dowry
Make a list of domestic violence verbal and mental abuses
Mention the date, place, and name of the person involved in verbal and mental abuse
Make a list of all physical injuries
Mention the date, place, and name of the person who did the injuries. Attach prescription, doctor slips, medicine bills, pictures, DDR, etc.
Make a list of gold and other valuable items given at the time of marriage and request in the complaint to get it recovered.
At the end of the complaint mention name, phone number and email address of the complainant.
Where to submit Complaint u/s 498a IPC?
Deposit the above said typed complaint in the SSP window of the area. SSP office forwards it to the Women Cell within few days. Women Cell calls the complainant and listens completely to the story.
Intimation and Summoning in 498a IPC?
Women Cell inspecting officer call on mobile and ask the mentioned people to appear on a certain date. On non-appearance, the police office issues summon on the phone or physically as required.
Counseling and Reconciliation?
On the appearance of all accused, they hold jointly two or three meetings to resolve the complaint issues amicably.
FIR of 498a and other sections of IPC?
FIR may be registered u/s 498a and other sections depending upon the other acts of domestic violence, physical injuries, attempt to murder forcible abortion, destruction of women's property, assault or criminal force to woman with intent to outrage her modesty etc.
Anticipatory bail needed for all accused, whose names are in the FIR. They should apply it in the Honourable Session Courts in India for an arrest stay.
Contact Advocate Deepak Malhotra – 13+ years experienced, Best Criminal and Divorce Lawyer in Mohali Zirakpur Chandigarh Punjab India
Frequently asked Q&A on Divorce:-
How long does a quick mutual divorce take?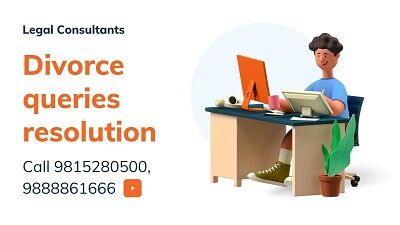 It takes one to two months only. On filing a joint petition, 1st motion statement is recorded on the 1st day and a second date is given after a gap of 6 months. After two weeks, an application for preponement and waiver of 6 months period can be filed, which may be drafted as per draft applications written above. If waiver is allowed then 2nd motion statement is recorded within a week and Decree of Divorce is granted within few days.
What are the steps in a Quick Divorce?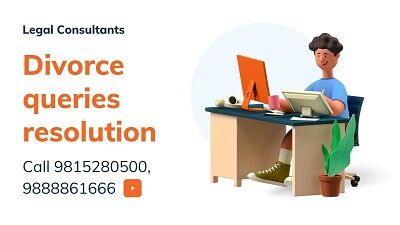 1. Joint Petition u/s 13-B of HMA
2. Attach Compromise Agreement as an Exhibit
3. Recording of 1st motion statement by husband and wife in the court
4. Application for preponement and putting up of file
5. Application seeking waiver of 6 months period
6. Record 2nd motion statement
7. Decree of Divorce in few weeks
What documents are required to file a Quick Mutual Consent?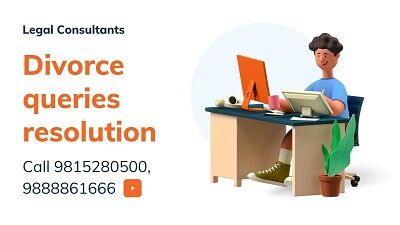 1. Aadhar Card of husband and wife
2. Marriage Certificate
3. Marriage Affidavit (If Marriage Certificate not available)
4. Birth Certificate of Children
5. Compromise Agreement regarding permanent alimony, child custody, property division, stridhan items etc.
6. Affidavits of both husband and wife.
7. Counsel engagement application and Vakalatnama .
What grounds are required for a Quick Dissolution of Marriage?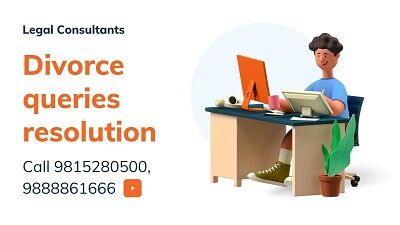 1. Mandatory gap of one year plus six months has already been completed before filing a Mutual Consent Divorce Petition u/s 13-B of HMA
2. Compromise Deed has been prepared
3. Both husband and wife agree for a quick separation
4. Hon'ble Court allows waiver of 6 months gap period between 1st motion and 2nd motion recording of statement.
Who are the 10 Best Criminal Lawyers in Mohali, the 10 Best Mohali Lawyers?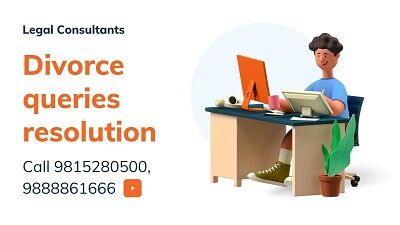 1. Make a list of lawyers
2. Call a divorce lawyer and as per your satisfaction, shortlist the 10 best lawyers in Mohali Zirakpur Chandigarh after having a preliminary discussion about your case
3. Discuss each piece of evidence, which you have to prove cruelty, desertion, annulment, adultery, separation, a jurisdiction with the 10 best Mohali Lawyers.
4. Consult free with Advocate Deepak Malhotra, at 9888861666 in Chandigarh Mohali Zirakpur in advance before separating from your wife or before appointing a lawyer out of the 10 best divorce lawyers in Mohali Zirakpur Chandigarh
5. Appoint only, if it satisfies you with the explanation and answers to your queries.
After mutual divorce whether the court gives any final certificate proof?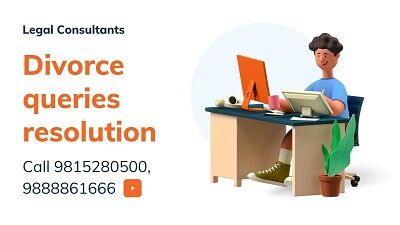 The Honorable Court gives a decree sheet as proof. We may apply certified copies of the decree sheet, which may be used in the future;
1. For a change of surname
2. To remove the husband's name from her passport and aadhar card.
3. To remarry and its registration.
Can we see the name of those who apply for mutual divorce?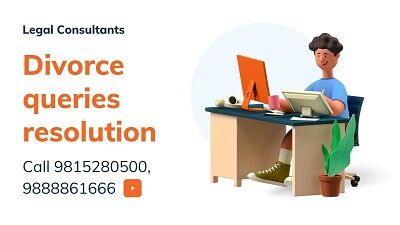 The names of Petitioner 1 & 2 i.e husband and wife are not displayed online in view of the secrecy kept by courts in India. Said cases are displayed as XXXXX and are identified on the bases of HMA number allotted for the case.
When wife can take her luggage and jewelry in mutual divorce before the petition or after the petition?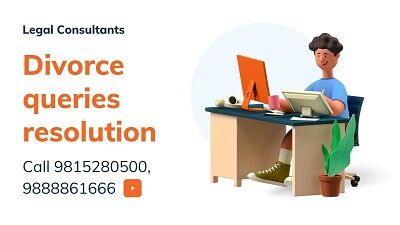 Generally it is taken after filing of case but before recording her 1st motion. We may write everything in the compromise settlement deed, which is attached as an Exhibit along with the petition. Everything thing is taken or delivered as per the compromise settlement deed.
Can we keep both contested divorce cruelty cases and mutual consent cases till we get a divorce decree?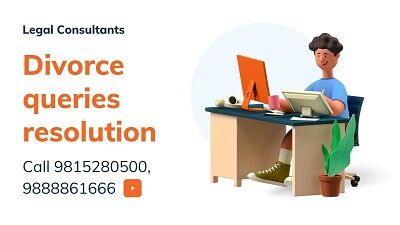 At the time of filing a second case with mutual consent, we need to withdraw an earlier filed case.

If a wife refuses to give a mutual divorce on the final day of divorce in front of a judge what steps, a husband can take against his wife?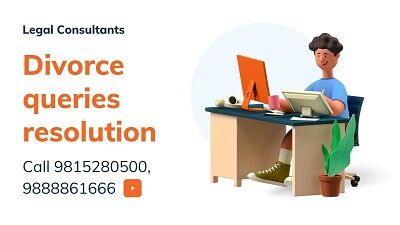 1. He may ask for the transfer of said case for mediation.
2. He may use this as a ground of cruelty in a new case under section 13 of H.M.A
3. he may act as per compromise settlement deed executed at the time of mutual consent case.
I have sent a legal notice for mutual consent petition, without claiming any alimony. Can I send a notice again to claim before filing a petition in court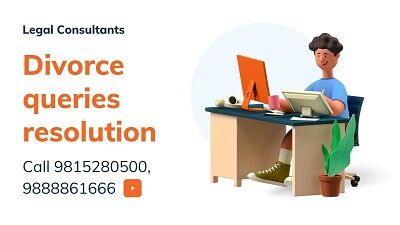 Instead of sending a notice, you file a complaint against your husband and his family on the grounds of dowry demand, domestic violence and recovery of gold and other stridhan items depending upon your situation, only then he will agrees to your demand of mutual consent. Contested divorce takes number of years.
In a case filed with mutual consent and before the final date of judgment, can husband and wife say no to divorce?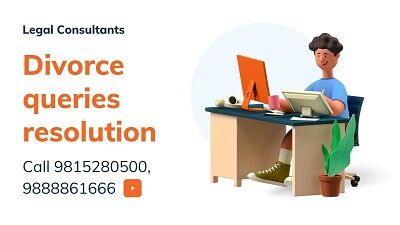 Six months cooling period is granted for this purpose. Both husband and wife or any one of them can say no before recording a second motion statement. Moreover, if both are interested to withdraw their joint mutual consent petition, there is no restriction on it.
Can the same counsel, appear on behalf of both the parties for divorce in case of mutual consent under the Special Marriage Act?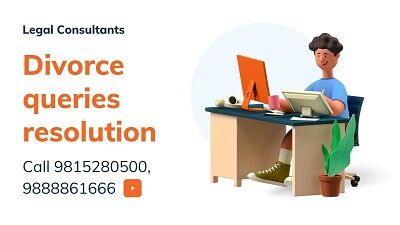 Yes, the same counsel can appear on behalf of both the Petitioners. Along with the Petition, an application seeking permission to engage the same counsel by both the Petitioners must be attached to obtain the permission of the court.
I want to know that I have already applied for mutual divorce but now I not want to give divorce I want to stay with my husband. Is it possible that I can force him?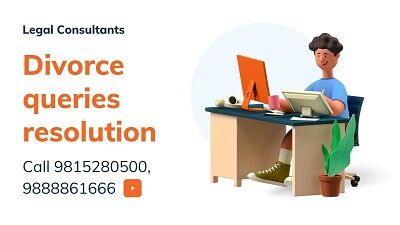 If you want to stay with him;
1. Ask the court to refer the case to mediation before recording your 2nd motion statement.
2. Motivate your husband with love and affectionate meetings.
3. File a case u/s 9 for Restitution of Conjugal Rights
4. Make joint meetings in the presence of family members of both to restart your happy married life.
5. No relationship can survive with force, it can be made with love and affection only.
Should a woman be entitled to get maintenance and custody of children's when she said no while getting a divorce under mutual consent?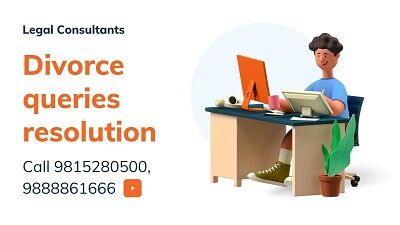 1. You may file a custody case on the grounds of the welfare of the child
2. After getting custody, you may apply for maintenance of child under section 125 Cr.P.C.
3. Maintenance of Child is allowed up to the age of 18 years
4. It also depends on your working status and the terms and conditions settled at the time of mutual consent settlement.
In case of mutual divorce, who will pay money to both advocates from the husband's side and from the side of the wife?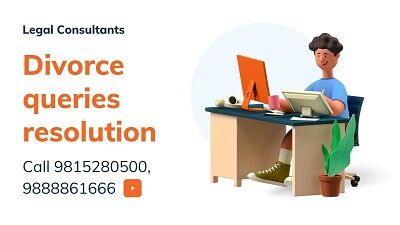 1. Two advocates are not required in the case of mutual consent case.
2. the Same advocate can represent both
3. We may settle these small issues at the time of signing the compromise settlement deed.
Initial divorce petition on grounds of cruelty after husband appeared through a general power of attorney holder. Petition amended to mutual divorce. Is it maintainable case laws decisions needed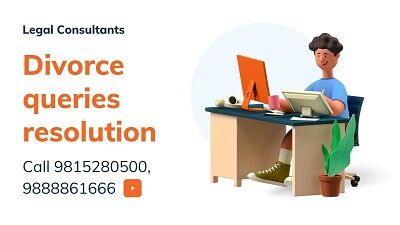 1. Withdraw old petition filed u/s 13 of H.M.A on the grounds of cruelty etc.
2. File a new petition u/s 13-B of H.M.A
3. Make a compromise settlement deed before filing a case under mutual consent.
4. No case laws are required in it.
5. Contested case can be converted into a mutual consent case within one day.
Whether people can send a notice for mutual divorce by asking for more maintenance. They mentioned in Notice that non-acceptance of requested maintenance they will proceed to file 498a Section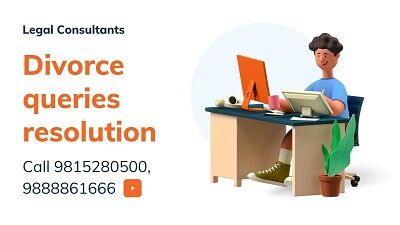 1. Asking for more maintenance on the basis of threat is non maintainable and non acceptable by any law.
2. Women cell decides a complaint under sec 498a on the basis of real facts and evidences.
3. This legal notice may be used as a defense evidence in reply.
See blog by Advocate Deepak Malhotra – Legal Consultants on Quick Divorce in 2 months
See blog by Advocate Deepak Malhotra – Legal Consultants on Dowry Violence – A guide to section 498a
See blog by Deepak Malhotra Adv, Legal Consultants on Divorce Evidence